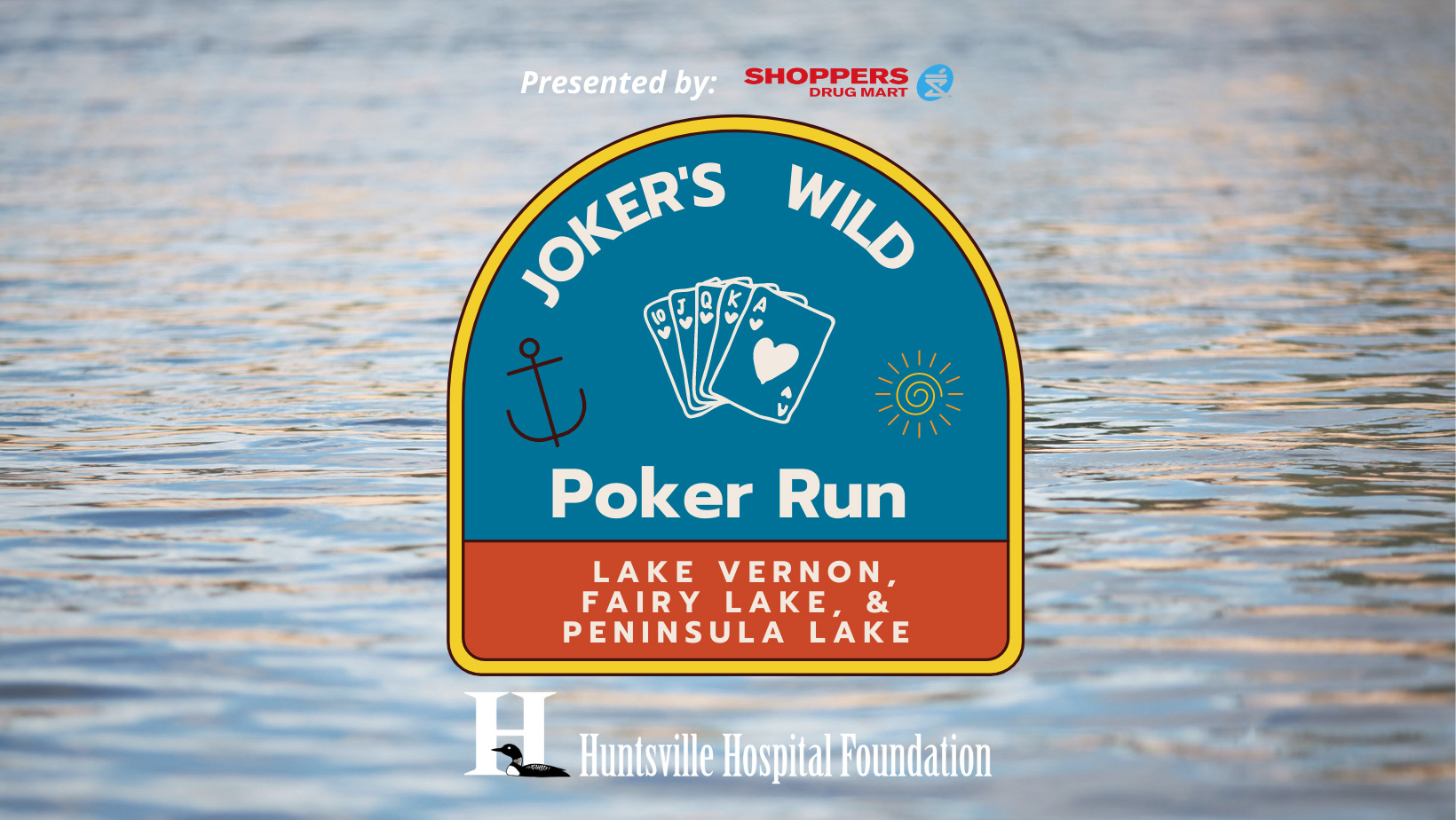 Joker's Wild Poker Run
The Joker's Wild Poker Run in support of Huntsville Hospital Foundation is a leisurely boat rally (it's not a race) through Lake Vernon, Fairy Lake and Peninsula Lake in beautiful Huntsville August 14, rain date is Sunday August 15.
Saturday August 14, 12:00pm – 4:00pm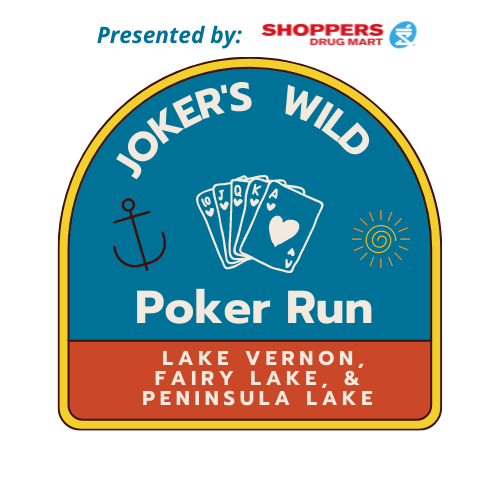 There are five poker stations along the three lakes route. Participants can start the run anywhere along the route. You will have 4 hours to complete the run and meet at the north end of Vernon for the prize presentations. Details and a map will be mailed directly to registrants.
Prizes and how to register
First prize is $3000,Second Prize is $1000 and Third Prize is $500. Prizes also for Top Fundraiser and Best Themed Boat.
We encourage all participants to create your own fundraising page on JustGiving, to rally your friends, colleagues and neighbours to raise additional funds for Huntsville Hospital Foundation. The boat captain that brings in the highest amount in donations will win a prize.
All participants must follow the Ontario Ministry of Health Covid-19 guidelines and adhere to Heath Canada recommendations.
*Please note* All boat captains will be required to attend a brief safety meeting via Zoom prior to the event. Details to follow.
If you have any questions, please feel free to contact us at 705-789-4756.