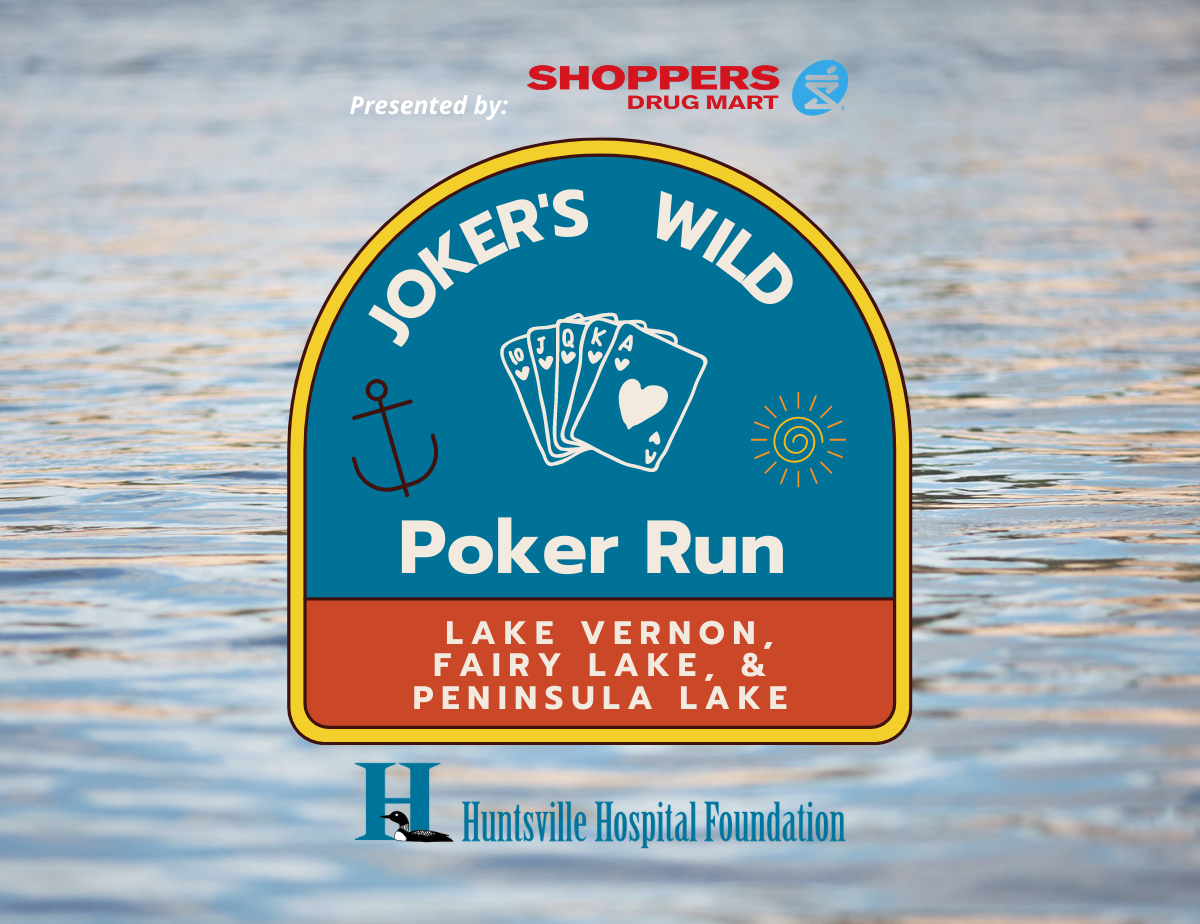 Joker's Wild Poker Run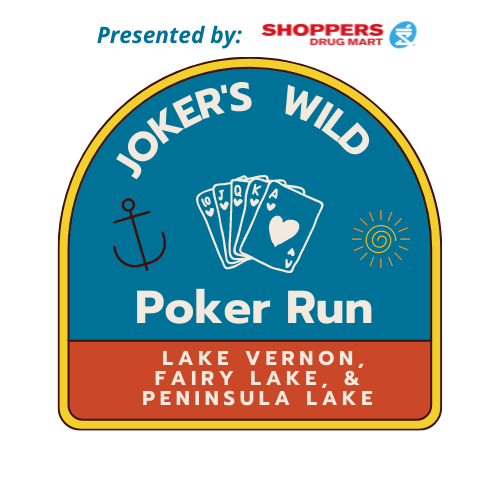 We are excited that a new and exciting fundraising event in support of Huntsville Hospital Foundation hosted by Lake Vernon residents John & Tracy Di Cesare on August 14 was a great success.
Wow! $56,366 NET proceeds raised from the first Joker's Wild Poker Run to purchase lifesaving equipment for Huntsville Hospital!
Mark you calendars for August 13 2022.
Thank You Sponsors
Many thanks to our Sponsors; Shoppers Drug Mart, Kimberly Clark, The Hunt House, John & Tracy Di Cesare, Nydock Jason Armstrong's Drive Muskoka, Brittany Evans and Richard Scully at Harvey Kalles Realty. Also a big thank you to JJ Long and Boom Imaging for designing and printing the maps, Dan Pinckard for the photography and drone video and Bullock's Independent for providing drinks and snacks. Bruce Fitter at SML Contracting created a $5000 matching challenge and JJ Long & Erin O'Neill generously rose to it while taking home the trophy for Top Fundraiser. Thank you so much to both parties for their generosity.
The Top 3 Poker Hands were: 1st – Jim and Maria Blackley 2nd – Dr. Dave McLinden and Dr. Nancy Bozek 3rd – JJ Long and Erin O'Neill Each winner donated their winnings back which was so inspiring and kind. Thank you, thank you! All Ontario Recycling topped off the day by donating an additional $10,000 to the event! We are all deeply touched by their Thank you to our Poker Station/Dock Hosts and Best Themed Boat Doug and Marg Bennett with the SS Minnow.
Joker's Wild Poker Run raises $56,366 for Huntsville Hospital, Huntsville Doppler