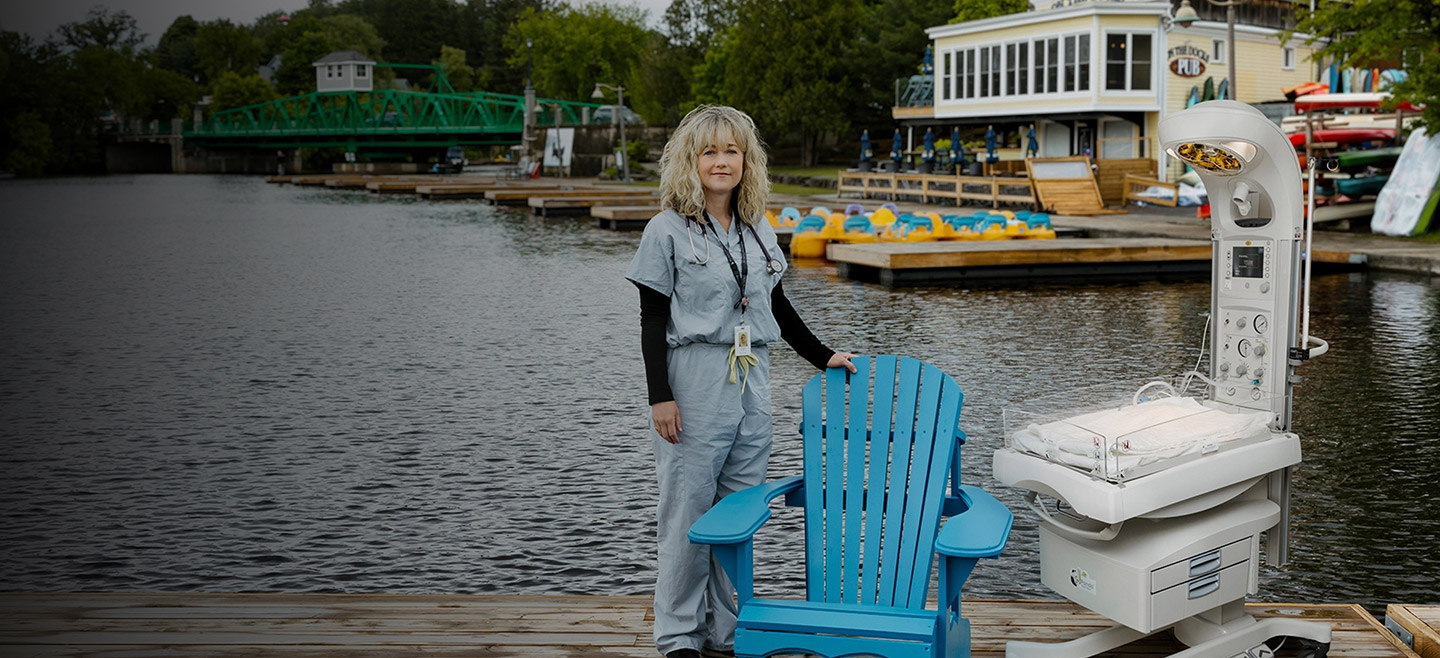 The Journey Continues…
The Difference Muskoka's First MRI Will Make
Dr. John Simpson and Andy Maduri

In an emergency, speed and accuracy are critical. Having a local MRI gives us both. It also means patients like Andy Maduri don't have to wait in the dark of not knowing. In Andy's words: "Not knowing is almost as hard as missing a year of doing what you love."

click

Angela Barager and Dr. Jennifer Macmillan

High quality imaging can help us see challenges before surgery. MRI scans help us see that much more. For Angela, the MRI scan revealed more of her breast cancer. We were able to treat the entire disease. In Angela's words: "I'm here today – that's the difference an MRI makes."

click

Diane Thoms and Dr. Nick Biasutti

MRIs are essential tools; for example, helping us differentiate between a subtle stroke or other dangerous conditions. Access to a local MRI means getting answers to patients faster. In Diane Thom's words: "I had to go out of town for a 10:00 pm MRI appointment – wandering dark, empty hospital halls, anxious and waiting. The difference a local MRI makes is no waiting."

click
Personal & Program Updates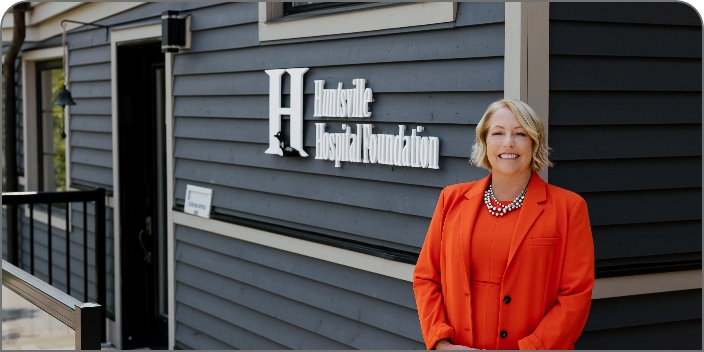 A message from the foundation Chief Executive Officer
A while back, a donor whose wife had gone through chemotherapy here…
BACK
Looking back – looking forward.
A while back, a donor whose wife had gone through chemotherapy here, came to us with a gift. His wife, Karen, had lost so much weight that she couldn't sit comfortably in the waiting room chairs between sessions. Sadly, she passed away in August 2020, but in her memory, her husband gave Huntsville Hospital the gift of comfort. Karen's Comfort Chairs now help patients with similar challenges.
This story is an important example of the thoughtfulness of our entire donor community, from $100 gifts to larger gifts. Every donor inspires us as they inspire other donors, and for that, we couldn't be more thankful.
Today, we are in the final stages of one of our largest Capital Campaigns ever – the $10 million Focus on Imaging Campaign. Our donors have stepped up to help us acquire Muskoka's first MRI and The Sprott Foundation Diagnostic Imaging Department is equipped for a bright future and saving lives.
Donor continuity is another key indicator of success as is the efficiency of this organization. Multi-gift, annual donors are increasing, and Huntsville Hospital Foundation continues to steward funds efficiently – our costs over the last five years have averaged 24¢ per dollar raised. That puts us in the top quartile of fundraising efficiency in Ontario.
All of this success hasn't happened by accident. We have stayed laser-focused on our Mission. We have added and developed staff who contribute as they grow. And even through COVID, when events and business-as-usual were undermined, we didn't miss a beat.
I want to thank my team: For their energy, for their commitment, for the joy they bring and the service to donors they offer – for their profound resiliency as individuals and as a positive force in the community. I also want to thank our Board, past and present and for the leadership and talent they will contribute to our future. And most importantly, I want to thank you, our incredible donors. Thank you for choosing and supporting Huntsville Hospital.
We are well positioned for what comes next – the redevelopment of Muskoka Algonquin Healthcare which you will read more about in this report. I'm confident because while we are distinct entities, multiple partners now function as a team: Muskoka Algonquin Healthcare, South Muskoka Hospital Foundation, our Boards and our communities. That looks like a promising future to me.
Katherine Craine
CEO | Huntsville Hospital Foundation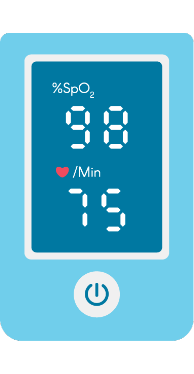 TECHNOLOGY AND EQUIPMENT ACQUISITIONS IN 2023
Laparoscopic Trays for OR
Chemistry Co-Oximeter
Video Laryngoscope
Emergency dept. Blanket Warmer
Obstetrics Transport Incubator
Crash Carts for Obstetrics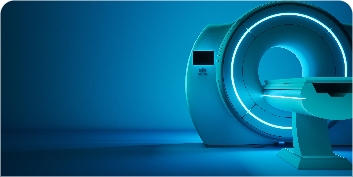 Muskoka's First MRI: The Insider Story
Waiting is never the best next step when you're looking for answers…
BACK
Waiting is never the best next step when you're looking for answers to serious health questions. Travelling hundreds of kilometers, far away from home and comfort, isn't the best way to reduce the stress of being hurt or ill. Not having access to the entire picture of someone's health doesn't make the challenges facing our healthcare experts any easier.
In December 2022, Muskoka Algonquin Healthcare was approved for operating funding for Muskoka's first MRI. Since then, the team has been actively working on the project to bring MRI services to Muskoka. This means faster, closer access to this crucial piece of diagnostic imaging technology and, in turn, more successful outcomes for patients in Huntsville, Almaguin, Algonquin, East Parry Sound and throughout Muskoka.
Your generous donations now will help our team finish the job of helping our professionals see more inside.
KEY MRI STATISTICS
Up to 3,000 scans are projected to be conducted in year one and up to 5,000 annually by the end of year three.
Based on projections, this will save Muskoka Algonquin Healthcare patients over 700,000 kilometers of driving (to other hospitals in other communities).
The same projection forecasts patient travel time saved will be over 7,000 hours.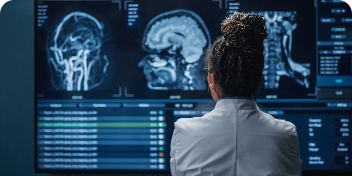 Local Diagnostic Imaging Has Never Looked Better.
Huntsville Hospital Foundation's ground-breaking Focus On Imaging…
BACK
Huntsville Hospital Foundation's ground-breaking Focus On Imaging Capital Campaign started in Spring 2021. Two and a half years later, we are more than 80% of the way to our $10 million target. That is a remarkable achievement by our donor community and we applaud everyone who has contributed. Your Focus On Imaging gifts will improve diagnosis accuracy and speed treatment and recovery. Your generosity will save lives in Muskoka.
During the final $1.5 million push to our goal, our team will be raising the funds required to add another x-ray unit, complete our mammography update and improve our CT Scan capabilities. Our final push and your generosity will also help us pay for Muskoka's first MRI right here in Huntsville.
THE SPROTT FOUNDATION DIAGNOSTIC IMAGING DEPARTMENT ADVANCES
Construction is well underway at The Sprott Foundation Diagnostic Imaging Department in large part thanks to the $2 million gift and generosity of the family. We can't thank them enough. What The Sprott Foundation gift and other gifts have made possible among other improvements is the replacement of the 20-year old Nuclear Medicine technology at the hospital. The new state-of-the-art machine is equipped with a SPECT-CT camera which combines images from different types of scans. This in turn provides more precise information about how a patient's body is working and can more clearly identify where problems are occurring.
Up to 2,000 nuclear medicine procedures are completed every year in Huntsville, allowing patients to receive diagnostic services closer to home without the need for out-of-region travel. High-quality onsite services leads to better patient outcomes. The Focus on Imaging Campaign is anticipated to wrap up in early 2024.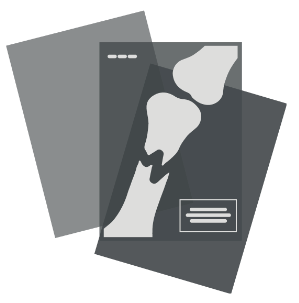 IMPROVING DIAGNOSIS, TREATMENT AND RECOVERY: TECHNOLOGY PURCHASES.
Laparoscopic Trays for OR
Chemistry Co-Oximeter
Video Laryngoscope
Emergency dept. Blanket Warmer
Obstetrics Transport Incubator
Crash Carts for Obstetrics
$8.5M RAISED
of total $10M Focus on Imaging goal.
100%
of physicians donated in fiscal 2023.
1,895 DONORS
gave during fiscal 2023.
$2,039,105
raised from local business owners who care.
103 DONORS
gave every single month.
$5 – $1.66M
all donations matter, a little, a lot and in between.
What is Made-in-Muskoka Healthcare?
Over the next ten years, a unique new infrastructure of healthcare will be built for Muskoka and the surrounding areas. It will be anchored by two new hospital sites and enhanced by an integrated system based on collaboration, advanced technology and a world-class approach to partnership. It's Made-in-Muskoka Healthcare and you're invited to learn more about the vision, plans and timeline by downloading the information below.